Promoting Life at the Fair
A big thank you to the many volunteers who staffed the RTL booth during the Shelby County Fair.
Special thanks to Karen Berning for creating the display and and organizing the volunteers.
Life: More Precious Than Gold
Right to Life was an active participant in local festivals again this summer. Our float featured a rainbow leading to treasure (a child) and displayed the slogan, "Each human life – more valuable than a pot o' gold."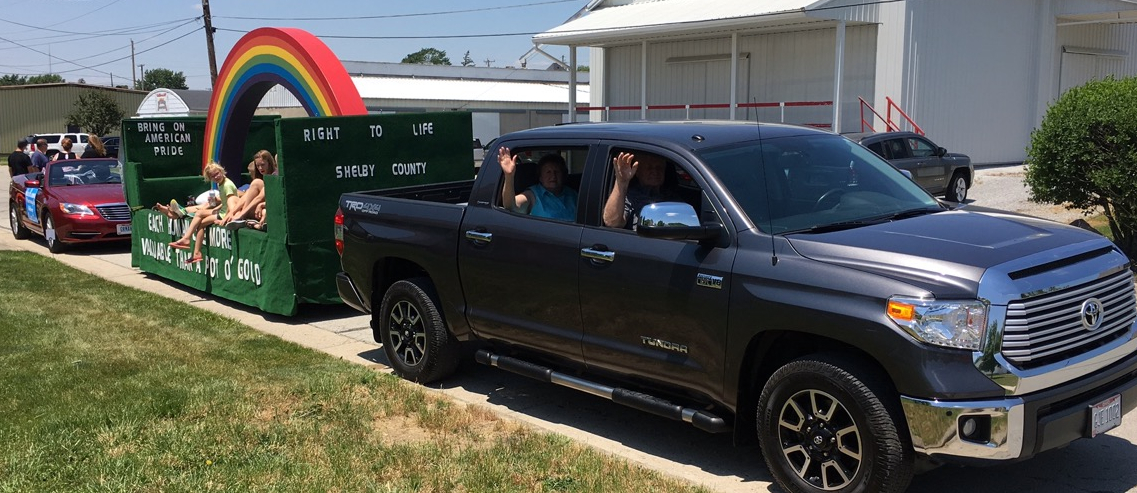 Thank you to our generous members who volunteered to pull the float in the parades in Jackson Center, Versailles, Botkins, and Anna.